Keep it real!
The exhibition area was a vibrant bustle of networking all day as service user groups shared information on their activities. What did the experience mean to those involved?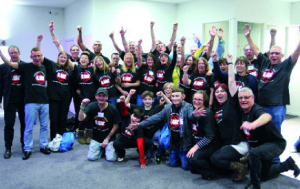 Red Rose Recovery
We've been running for nearly three years, however we have been independent in our own right as a charity for the last 12 months. We now employ 25 people.
The whole conference was a great experience. It's not just about the conference for us though, it's a reason to scoop lots of us together and connect and take a little bit of our magic and sprinkle it across the UK. We love the travelling down together and getting a meal the night before. The whole experience is about connecting.
This year, the guys were really buzzing on the bus going home. We loved the talk from BoB and how Linda Chan was still in treatment but able to contribute to BoB, coming through the service in a meaningful way that secured her a job and a promotion. Awesome! Richard McCann went down a storm, and he has put many of us through a speaker bootcamp that has enabled us to roll out the training for ourselves. We are now training up more people with speaker presentation skills. We also got lots of inspiration from the speakers – we liked the stories of hope, with living examples up at the front.
Tips for a creating and maintaining a group are to establish some common values and regularly refresh the leadership. We brought down 30 or so people and the vast majority were new members. Focus should be kept on where you want to go and what you want to achieve – let that define who you are, not where you have come from.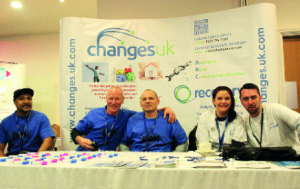 Changes UK
Our project started in 2007, but was set up officially as a CIC in 2009. We found the speakers inspirational – however the atmosphere was the most valuable. It was really recovery focused and our volunteers really enjoyed a well-organised day.
We networked with service user groups and peer-led organisations from all over the UK. We have since been supporting a number of start-up organ­isations and have joined two boards of directors.
We'd say that it's important to ensure that each service maintains a service user perspective, and regular consultation and engagement opportunities are in place to encourage and empower service users to make changes within their own communities.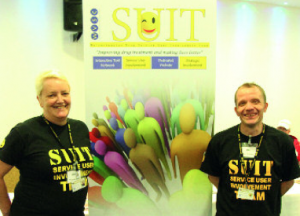 SUIT
We've been going for eight years. We enjoyed all of it – but especially meeting new people and getting to network. It was a really enjoyable day, and we are definitely looking forward to next year!
Hampshire ARC (Active Recovery Community)
We've been going for about a year now. Each of the presentations reminded us what valuable work we do, how much is possible, ideas for the future and filled us with the energy and enthusiasm to keep going. We networked with loads of people – various service user group members as well as Public Health England reps and training providers.
Our tips for other groups would be keep it fun, keep it real and keep it positive!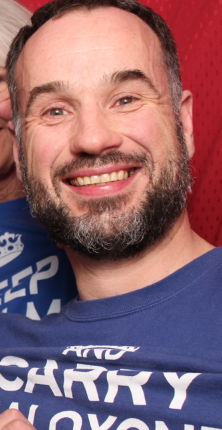 CoAct
Mat Southwell, of CoAct, who co-chaired the lunchtime Naloxone – keeping up the campaign session, urged service user groups to lobby their local areas for naloxone provision.
'It was great to see a better balance between active drug users and people in recovery, and to see these two groups mixing together and creating a dialogue.
The strong stream of naloxone issues was a valuable focus that led to a multi-agency peer and professional, recovery and active drug user working group.'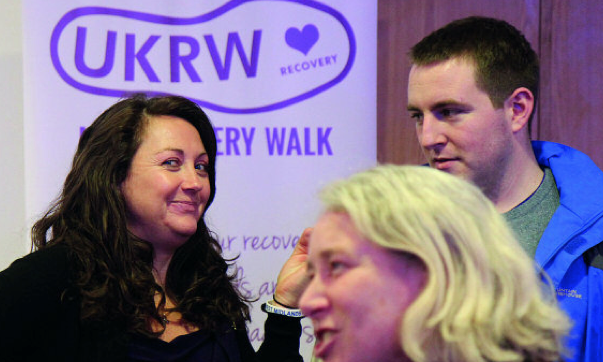 UK Recovery Walk
We think it's the best networking event of the year. There were lots of conversations being had after the conference because it gave everyone that opportunity to connect.
We were really impressed with the balance this year between harm reduction and recovery, and it was great to see Public Health England responding to the NAG group.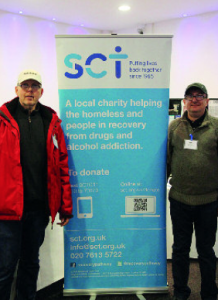 Spitalfields Community Trust
The most important part of the event was getting our clients out there to meet people and realise their own value – and making a connection with a RAPt apprenticeship coordinator.