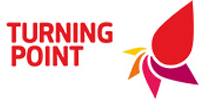 Turning Point
Published: May 18, 2017
Description
At Turning Point, we support people across the UK with substance misuse issues. As a Young Persons Outreach Recovery Worker within the Cheshire West and Chester Team, you'll work alongside various agencies to help make a difference to the lives of young people in our community. Working in a variety of settings, you'll develop personal, flexible and realistic support packages based on people's individual circumstances. You will work as an integral part of the already established Young People's Service for Turning Point with clients under 18 years of age.
Working side-by-side with your own caseload of service users, you'll coordinate individual treatment journeys and offer the person-centred care they come to us for. That means you'll also build relationships with families and associates to make sure each person gets the right care for their needs.
The role is community-based outreach across Cheshire West & Chester so there is an expectation that you will manage your own diary to make the best use of your time.
Find out more at Turning Point