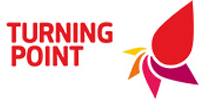 Turning Point
Published: April 21, 2017
Description
At Turning Point, we support people across the UK with substance misuse issues. As a Senior Recovery Worker, you'll make a real difference to their lives as you manage, supervise and develop the skills of a team of Recovery Workers. Passionate about people and inspiring a multidisciplinary team to be the best it can be, you'll deliver a clear, accessible and people-centred care service, tailored to meet the complex individual needs of each person who turns to us for support.
Raising the bar for people-centred care, you'll lead, supervise and support your team of Recovery Workers, drawing on your experience in substance misuse or related discipline to ensure they deliver the high quality, innovative care our service users rightfully expect from us.
Whether you've worked in a supervisory role before or if you're looking to take the next step up in your career, you'll be the person our Recovery Workers turn to for advice and support. You'll also deputise for the Hub Manager, make sure the right people are allocated to the right tasks and deal with any complex cases that arise. Working closely with our partners, representing your service in meetings and managing your own case load too, ultimately, you will make a significant contribution to the performance of your team and your service. Of course, we'll give you all the support you need to make this happen.
Find out more at Turning Point