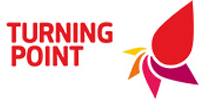 Turning Point
Published: April 21, 2017
Description
At Turning Point, we support people across the country with substance misuse. As a Recovery Worker, you'll make a real difference to their lives as you develop the personal, flexible and realistic support packages they need to help turn things around. Passionate about people, you'll enjoy the opportunity and support to enhance your own life too, as you make the role your own as part of a friendly and multidisciplinary team.
Our Oxfordshire Roads to Recovery Service is an integrated community drug and alcohol service that offers support to individuals across the county. Our Recovery Hubs are based in Oxford, Banbury, Witney and Didcot, we also deliver services within Shared Care GP Practices across the County. You will work within a supportive multi-disciplinary team working with Doctors, Nurses, Clinical Psychologist, Support Workers, Counsellors and Peer Mentors working to improve the well-being of a wide range of service users.
We're looking for Recovery Workers who are natural at building relationships whether that's with service users, social services, clinical services, mental health teams, probation professionals or recovery support. Your strong links with colleagues and other agencies will ensure we're providing tailored, seamless support. Your goal is to access hard to reach groups and support people at risk of dropping out of treatment to stay engaged and progress into recovery.
Find out more at Turning Point