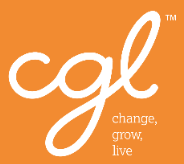 CGL
Published: July 11, 2017
Description
ndividuals will need to be motivated, enthusiastic, committed and driven in order to meet the expectations of this challenging role.
We are looking for a motivated individual to join our team. The post holder will work as an integral part of the multi-disciplinary team at the service to deliver high quality provision.
The role will involve supporting service users from their point of entry into the service and throughout their recovery journey; provide assessment, recovery planning and onward referral; working to reduce drug and alcohol related harm to service users and the wider community; promoting carer, service user and community involvement; providing advocacy for access to partnership services; working with service users to lead meaningful and purposeful lives.
Find out more at CGL.org