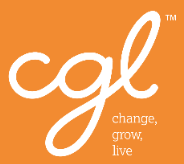 CGL
Published: May 19, 2017
Description
The post holder's will be committed to taking a positive, holistic and empowering approach to case management and co-ordination. Working in close partnership with Prescribers they will work with service users to initiate recovery from drug and/or alcohol dependence, to enable service user to build their own recovery capital and to support them to move into long-term sustained recovery and social (re)integration.
The successful applicant will carry a prescribing case load and provide screening, comprehensive assessments, needle exchange, risk assessment and risk management,  recovery planning & review, support access to medically assisted recovery (through titration and prescribing regimes), deliver 1-1 key working sessions as well as structured and semi-structured groups to support service users through engagement, detoxification, stabilisation and rehabilitation.
The post holder will be required to work flexibly across operational sites as required and will include some evening and weekend working.
Find out more at CGL.org