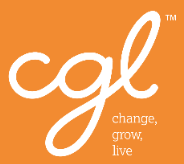 CGL
Published: July 11, 2017
Description
The post-holder will also be supported to complete the Quality Credit Framework (QCF) Diploma in Health and Social Care as part of the ongoing development plan. This is the third year that we had the opportunity to recruit this role after completion of two highly successful years.
In addition to the requirements set out in the personal specification we are looking for an enthusiastic, self-motivated and ambitious individual who wants to make a genuine and lasting contribution to improving the lives of Barking and Dagenham residents.
Change, Grow, Live are committed to ensuring the safety and wellbeing of children and vulnerable adults, and all applicants will be required to demonstrate an understanding of and commitment to best safeguarding practice.
Find out more at CGL.org