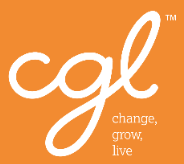 Description
An exciting opportunity has arisen within the CGL IT Infrastructure Team. You will be working within a small but dynamic team to design, implement and maintain our growing network infrastructure. You must be adaptable, keen to learn new skills and have at least 3 years' experience in a networking role.
We are invested in moving infrastructure into a cloud provider and require you to have experience with a solution such as Amazon Web Service and to want to deliver in the cloud in innovative ways.
This is a fantastic opportunity to develop and improve on CGL's network infrastructure and work with cutting edge network deployment tools such as infrastructure as code.
You will also be required to maintain and expand our core networking and engage with other technical teams to support network changes.
Find out more at CGL.org