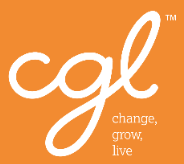 Description
The post-holder will contribute to the service to ensure that its customers receive high quality health and recovery orientated interventions in line with best practice guidelines. You will be responsible for contributing to the overall performance of the service to ensure that contractual output targets are achieved.
As directed by the Nurses, the post-holder will be an integral member of a multidisciplinary team offering specialist clinical interventions to a cohort of service users at the above named service.
Skills
There is also an expectation that the post-holder will contribute to the wider strategic aims and on-going development of the service.

You will need to work a shift pattern covering the needs of the service including weekends, nights and bank holidays. The service operates 24 hours a day all year round.
Responsibilities
CGL are committed to ensuring the safeguarding and wellbeing of children and vulnerable adults, and all applicants will be required to demonstrate understanding of and commitment to best safeguarding practice. You will be expected to take responsibility for personal development, identifying personal training needs and participate in regular supervision and appraisal.

CGL are committed to creating an inclusive environment, which celebrates diversity and allows our staff and service users to flourish. We recruit the very best staff from a wide range of backgrounds, ensuring service users benefit from our diverse skills and expertise. We always work to the principles of fairness and equality of opportunity in all our recruitment processes.