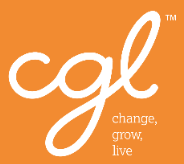 CGL
Published: July 11, 2017
Description
You will have excellent communication and organisational abilities and will connect CGL's vision and values with inspirational guidance to participants on your caseload. You will have experience of effective partnership working.
You will support monitoring and assuring the quality and consistency of service delivery and provide a constant stimulus for growth and improvement in a learning environment.
The successful candidate will have experience in the criminal justice sector, who demands and facilitates high performance and has the judgement, ambition and motivational skills that will ensure that this service is delivered to the highest standards. If this sounds like you, please apply.
Find out more at CGL.org