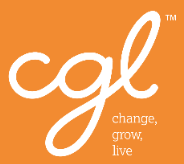 CGL
Published: April 20, 2017
Description
CGL are looking to recruit a Consultant Psychiatrist for the substance misuse treatment services in Nottinghamshire.
The post-holder will be the Clinical Lead for these services and have responsibility to work with a multi-disciplinary team to provide holistic care for client of both services.
The post-holder will contribute to the service to ensure that service users consistently receive high-quality services that adhere to the best practice guidelines and achieve high professional standards. They will be responsible for contributing to the overall performance of the service to ensure that contractual output targets are achieved. They will be required to record and input client data and information in order that the service operates within contractual, administrative and financial requirements.
Find out more at CGL.org