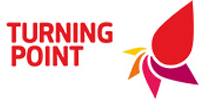 Turning Point
Published: May 18, 2017
Description
At Turning Point, we support people across the UK to overcome substance misuse issues. At exciting opportunity has arisen for an experienced confident receptionist to manage the front of house at our busy Leicester City Eldon Street Hub.
You will be the face of our Eldon Street hub, meeting and greeting up to 150 service users every day and ensuring that the hub runs smoothly and efficiently. You'll need to be a confident, calm and effective communicator, able to respond appropriately to service users presenting in crisis.
You'll be highly organised and able to effectively multi-task, answering calls and dealing with queries whilst providing a highly welcoming environment for our service users. You'll professionally meet and greet our visitors and ensure that all health and safety requirements are adhered to.
We require reception cover full time Monday-Friday 9am-5pm; however would consider part time applicants with relevant skills and experience.
Find out more at Turning Point