Latest Articles
Hidden faces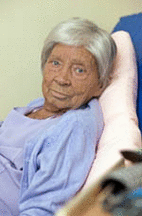 DDN hears about Adfam's commemorative photo exhibition, The other faces of addiction.
Latest News
October 10, 2014
Viewers of the key World Cup broadcasts this summer saw one example of alcohol marketing for every minute of playing time, according to a new … [Read More...]
October 8, 2014
A drug that helps to reduce the craving for alcohol in heavy drinkers has been recommended by the National Institute for Health and Care … [Read More...]
DDN Directories Map
This is the new DDN Directories Map where you can find the services you are looking for quickly and effectively.
Residential Directory: The BLUE pins are for all of the residential service listings, you will also notice stars, these are advertisers that have taken an advanced listing with DDN magazine and will hold more information about their services when clicked.
Training Directory: The PURPLE pins list all of the training services available, there are also starred listings for these for advertisers.
Service User Group Directory: The RED pins locate service users groups across the UK.
If you are not already listed and would like to be added to one of the map directories, please email your details to directories@cjwellings.com

Henry Maybury – Lost Days
Henry Maybury wrote Lost Days for his brother Tom who sadly lost his life to alcohol addiction in 2013, and it became an internet sensation overnight.
When the song receives its official release, Henry will donate 100 per cent of the proceeds to the Lost Days Charitable Trust, which will allocate the funds to addiction and recovery charities.
To support Henry and for more information, visit: www.henrymaybury.com