Latest Articles
Step by step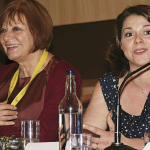 'We might be fed up of banging on about the same old thing – but many families haven't heard it and it's important that they do.'
DDN reports from the second annual Families First conference.
Latest News
December 2, 2013
More people are injecting new psychoactive drugs, amphetamine-type substances and anabolic steroids, according to a report from Public Health … [Read More...]
December 2, 2013
Afghanistan's opium poppy cultivation rose by 36 per cent this year, a record high, according to the UN, while opium produc­tion was up almost … [Read More...]
Exchange Supplies
The exchangesupplies.org website has over 1,000 pages of information for practitioners and drug users. Publications available in full on the site include the methadone handbook and the methadone briefing – definitive guides to methadone treatment for users and providers of prescribing services. The site also has many other publications and comprehensive archives for the National Drug Treatment Conference.
click here If you would like to be added to our 'useful links' section, please email info@cjwellings.com