Latest Articles
Flying the flag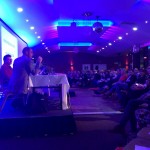 'There's no one story when it comes to addiction – everyone has their own…'
Make It Happen!'s opening session heard from representatives of three service user-driven organisations.
Latest News
March 10, 2014
Alcohol-related death rates in Scotland fell by 37 per cent – from 39.5 to 24.8 per 100,000 population – in the ten years to 2012, according … [Read More...]
March 10, 2014
Ketamine is to be upgraded to a class B drug, crime prevention minister Norman Baker has confirmed. Baker has written to Advisory Council on the … [Read More...]
Exchange Supplies
The exchangesupplies.org website has over 1,000 pages of information for practitioners and drug users. Publications available in full on the site include the methadone handbook and the methadone briefing – definitive guides to methadone treatment for users and providers of prescribing services. The site also has many other publications and comprehensive archives for the National Drug Treatment Conference.
click here If you would like to be added to our 'useful links' section, please email info@cjwellings.com