Latest Articles
Better together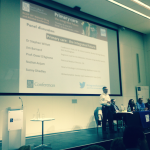 Latest News
August 19, 2015
E-cigarettes are around 95 per cent less harmful than tobacco and have the 'potential to help smokers' quit, according to a new expert … [Read More...]
July 29, 2015
The government has re-ignited the debate over whether benefit entitlement should be linked to accepting treatment, with the publication of a new … [Read More...]
Find anything, anywhere!
Welcome to the new DDN Resources Map. This map provides a comprehensive directory of events, jobs, service user groups, trainers and residential treatment providers.
You can search by category and location to help you find what you are looking for quickly and effectively. Click on the map below to get started.
Over the next few months, we will be adding more and more categories to make the map as useful as possible. Help us to grow this resource and let us know what search options you would find most handy.
If you are not already listed and would like to be added to one of the map directories, please email your details to directories@cjwellings.com

Henry Maybury – Lost Days
Henry Maybury wrote Lost Days for his brother Tom who sadly lost his life to alcohol addiction in 2013, and it became an internet sensation overnight.
When the song receives its official release, Henry will donate 100 per cent of the proceeds to the Lost Days Charitable Trust, which will allocate the funds to addiction and recovery charities.
To support Henry and for more information, visit: www.henrymaybury.com